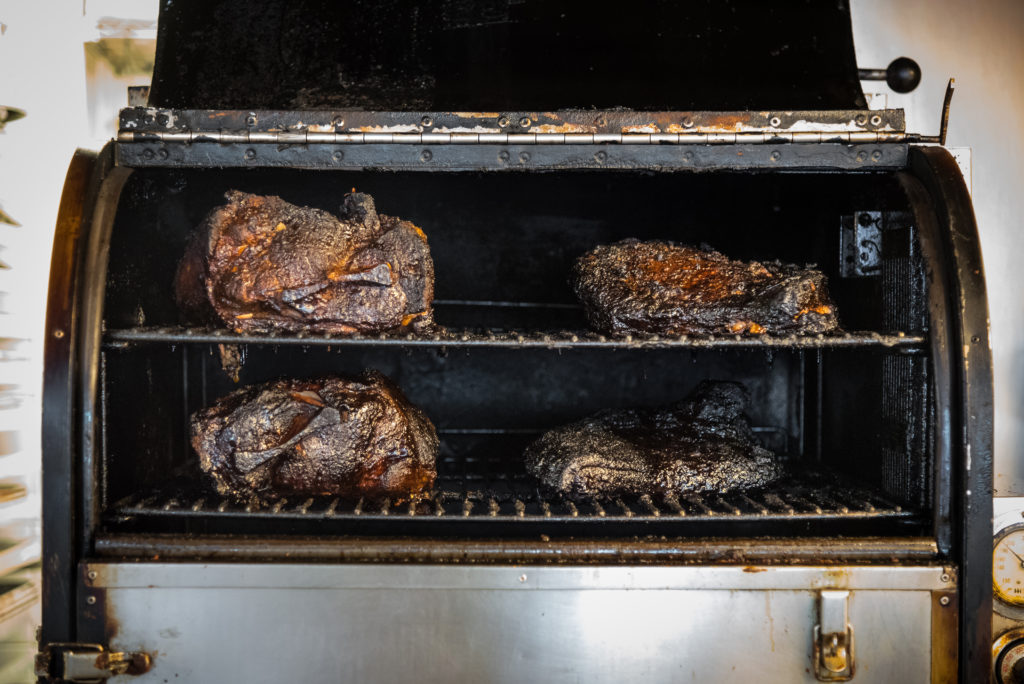 Chicago BBQ at its Best
Smoking the finest BBQ in Chicago, we are the Wrigleyville neighborhood's one-stop-shop to fulfill any (and every) craving. Only sourcing our meat and ingredients from the finest local purveyors, we deliver sinfully smoked and sauced BBQ of the highest quality. We don't sacrifice quality for flavor, and you can taste it in every bite.
BBQ's In Our DNA!
Here, great food is just a way of life. Our Owner and Pitmaster Mitch Liebovich has always had a passion for BBQ since making his first brisket at age 3. He was never able to shake his unwavering infatuation for a plate of tender brisket, and hey, what's a guy to do?
Taking the reins of Wrigley BBQ in 2017, his love for the craft is showcased in every one of our signature items – brisket, ribs, wings, pulled pork, smoked chicken – and we invite you to fall in love with BBQ all over again with just one bite. Mitch might even give you one or two of his secrets, but no promises.